About the Plemmons Music Studio
The joy of making music is within everyone's reach! Through nurturing and caring guidance, Ms. Liz provides individualized instruction that matches your or your budding performer's educational pace and learning style.

Lessons are fun and engaging. Ms. Liz utilizes a variety of curricula and exercises to keep things interesting, including fun apps for your Andriod/iOS device, allowing you and your student to engage with your music lessons on the go! Various performance opportunities are also offered throughout the school year, including our much-anticipated, bi-yearly Halloween Recital!

Lessons are offered in the convenience of your home (Evanston/Skokie area) or in Ms. Liz's home studio (Waukegan/Zion area). Lessons can begin as early as age 3-1/2 for piano students, or age 8 for voice students.

Interested in learning more?

Contact Ms. Liz

for more information!

Piano Methods UsedExamples of Apps Used

​
About Ms. Liz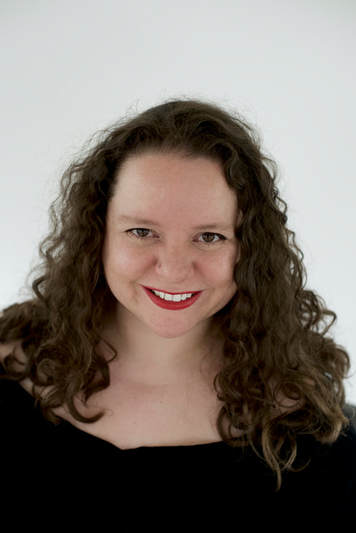 Elizabeth Zenz Plemmons is a piano and voice teacher, accompanist, and performing dramatic coloratura soprano in the greater Chicagoland area. Liz believes that the joy of making music is within anyone's grasp, regardless of age or ability. She specializes in teaching early childhood music and students with learning challenges.
Liz began her musical career at the age of three with her first piano lesson. The daughter of two full-time music educators and performers, she grew up performing as a pianist, singer, and percussionist in a wide variety of settings and ensembles, including the Wisconsin School Music Association (WSMA) State High School Honors Choirs, denoting her as one of the top 25 female high school vocalists in the state of Wisconsin. She sang back-up for Sesame Street's Bob McGrath, and took on other appearances with local groups and ensembles. She started her teaching career when she was a senior in high school. After graduation in 1994, Liz moved north to pursue a degree in Music Education with a Vocal emphasis from the University of Wisconsin - Eau Claire. She began teaching full-time in 1998.
After working in Washington D.C. as an intern with deaf and hearing-impaired individuals during the summer off 1998, Liz came back to Eau Claire to find a growing interest in music education for local deaf and hearing-impaired children. She used her proficiency in American Sign Language and her experience with deaf culture to develop curricula for hearing-impaired students. At about the same time, Liz also began to specialize in teaching children with learning disabilities including ADHD, a condition with which she herself had been diagnosed.
During this time, Liz participated in many local ensembles, including the critically-acclaimed group
The Master Singers
, and was a voice student and rehearsal accompanist in the studio of world-renowned soprano
Oksana Bryn
at the
MacPhail Center for Music
in Minneapolis, MN.
In September 2002, Liz decided to transplant herself to the Chicago area to further enhance her musical career and education. In 2004, she successfully pioneered the Music Studio at the McGaw YMCA, a program designed to reach out to at-risk youth in the Evanston community with quality, affordable music instruction.
Liz has since employed her talents in a number of ways, including accompanying and adjudicating for the WSMA Solo/ Ensemble Festivals, accompanying for various music festivals throughout Evanston/Skokie school districts, and choral singing and accompanying in the Northwestern University Music Department. She has studied jazz technique for both piano and voice with Chicago pianist
Dr. Chris White
, small ensemble choral technique with the a capella group
The King's Singers
, and classical vocal technique with celebrated coloratura Soprano
Alicia Berneche
, with whom she currently studies. She regularly performs with
Coriolis
, a contemporary, a cappella vocal ensemble based in Evanston, IL.
Liz is an active member of the National Association for Music Education (NAfME) and the Chicago Area Music Teachers Association (CAMTA). She currently lives in the Chicagoland area with her husband Mark, daughter Zoe, and two cats Edward and The Meep.